handy is a free rental smartphone for guests installed in our hotel rooms. In addition to providing calls and Internet services including international calls (in some countries and regions) free of charge, it is possible to utilize it as a communication tool between guests and hotels by sending peripheral tourist information. Since the smartphone is Android, you can install and use the application by registering a Google account at the time of use. We will reset the terminal after your checkout, so security is also safe.
handy Feature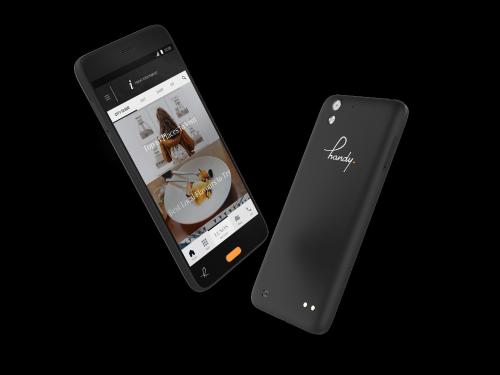 All available for free.
Of course it is possible to bring it outside.
◆ Calls including international and domestic telephone (some specific countries and regions) for free.
◆ Free Internet service.
◆ Distribution of in-hotel service information and surrounding tourist information.
◆ Even if an emergency occurs, the message is delivered immediately from the hotel.